12th China Goes Global Conference – EMLyon, Shanghai
Keynote Speakers 2018
Peter Ping Li; Li Dak Sum Chair Professor of International Business at the University of Nottingham at Ningbo China
The Deep-Level Essence of the Belt-and-Road Initiative
Junjie Hong, Distinguished Professor of Economics, Dean of School of International Trade and Economics at University of International Business and Economics, Beijing
The role of institutions in explaining OFDI from an emerging economy
Peter Gammeltoft, Professor of International Business at the Department of International Economics and Management, Copenhagen Business School
China's transforming economic engagement with Southeast Asia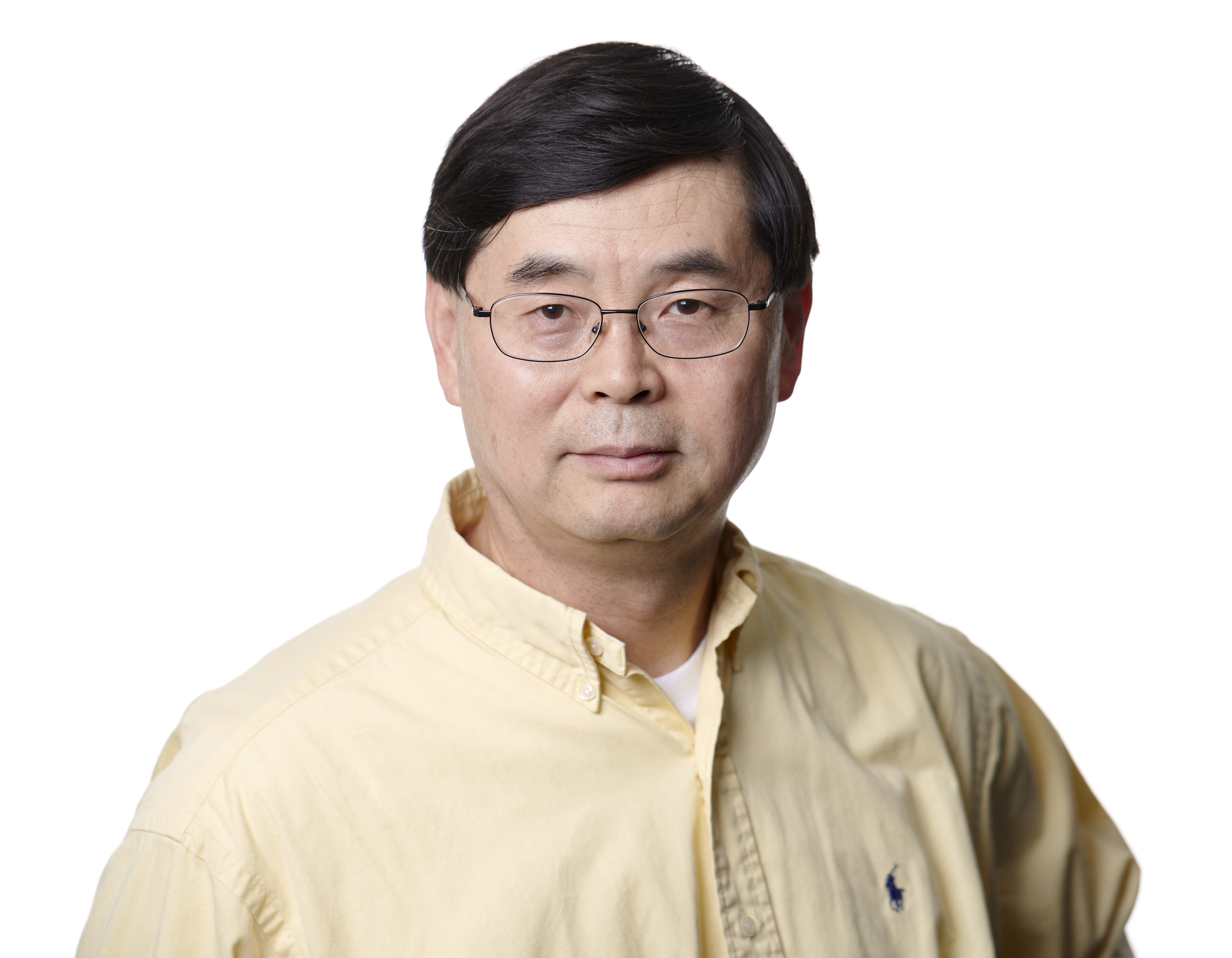 Peter Ping Li (PhD, 1991, George Washington University, USA) is Li Dak Sum Chair Professor of International Business at the University of Nottingham at Ningbo China (UNNC); Research Director, the Greater China Region of US-based Center for Creative Leadership (CCL), and also Professor of Chinese Business Studies at Copenhagen Business School, Denmark. He was a former Professor of International Business at Xian Jiaotong-Liverpool University, China, and retired Professor of Management at California State University.
Before joining UNNC, CBS and XJTLU, he was Professor of Management at California State University. His primary research focus is on building geocentric (West-meeting-East) theories from the cultural and historical perspectives, especially applying the Chinese philosophy of wisdom to the development of holistic, dynamic and duality theories. He has been widely recognized as one of the global thought leaders in two fastest emerging research streams: (1) multinational firms from the emerging economies, and (2) indigenous research on the Chinese management.
He has published about 70 articles in various academic journals, 28 articles in practical journals, 16 book chapters, and 6 books. He serves on the editorial boards of several major management journals, i.e., Academy of Management Discovery, Journal of Management Studies, Journal of International Management, Global Strategy Journal, California Management Review, and Cross-Cultural & Strategic Management. He is also the founding Editor-in-Chief of Journal of Trust Research and the Senior Editor of Management and Organization Review as well as the former Senior Editor of Asia Pacific Journal of Management. Finally, he is on the extended senior term of Gao Feng Advisory in China in addition to his other business and consulting experiences in China and abroad. Recently, he won the 2016 Top Ten Scholars and Executives for Management Innovation in China Award from Tsinghua University. He also won one Key Research Project Grant from the Natural Science Foundation of China (about RMB3 million) toward a total of his research grants in the amount of over US5.65 million. Dr. Li's personal and professional background with diverse experiences on multiple dimensions provides him with a unique perspective to frame the world.
Peter Ping Li will talk about: The Deep-Level Essence of the Belt-and-Road Initiative
Abstract:
For the specific purpose of convincingly clarifying the multi-level nature of BRI, we propose a three-level framework of analyzing BRI, including its surface level, middle level and deep level. While most researchers, policymakers, and practitioners have recognized the features of BRI at both surface and middle levels, we argue that the deep-level essence of BRI as a global ecosystem for long-term symbiosis has not yet been adequately articulated.
First, at the surface level, BRI has been perceived by most Chinese researchers, policymakers, and practitioners as a China-centered effort to help China solve the problem of over-capacity in the infrastructure and manufacturing sectors. Second, at the middle level, most European and American researchers, policymakers, and practitioners tend to believe that BRI is an inevitable course that China, an emerging power, is expected to take for its rise on the global scale in the new era. Third, at the deep level, it is our strong belief and central argument that BRI represents a joint effort involving multiple parties, especially three major parties: (1) China; (2) Europe, and (3) all countries along the way between China and Europe as two ends. Strategically speaking, we can envision a three-stage pattern of BRI evolution to capture the deep-level essence of BRI as a global ecosystem for long-term symbiosis.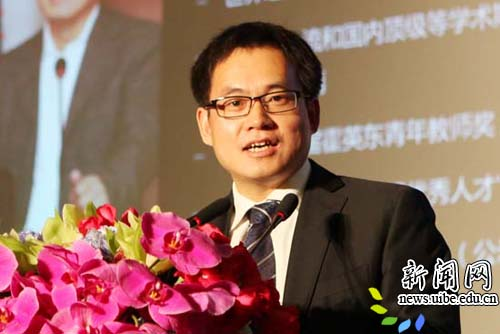 Junjie Hong, Distinguished Professor of Economics, Dean of School of International Trade and Economics at University of International Business and Economics, Beijing
Junjie Hong is dean and distinguished professor at School of International Trade and Economics, University of International Business and Economics in China.
Prof. Hong obtained his PhD degree from the National University of Singapore in 2005. He is awarded as Distinguished Professor of the "Changjiang Scholar" of the Ministry of Education, the Youth Excellence Talent of National "Ten Thousand Plan", P.R.C. He is among Trade Policy Advisory Committee of Ministry of Commerce, China, and Deputy Secretary-General of the National Association of International Trade, etc.
His research focuses on international trade, foreign direct investment, regional and transport economics. He is particular interested in the globalization of Chinese MNEs, the new-generation trade and investment rules. Recently, he focused on international trade and investment theory related to "The Belt and Road", and the Chinese trade history with respect to public concessions.
He has published more than 70 academic papers and books, including Journal of International Business Studies, Journal of World Business, International Business Review, World Economy, Journal of Regional Science, and Regional Studies etc. His work are widely cited, among which two papers are ESI highly cited papers and get Best Paper Awards. He presides over more than 20 research projects, including one major project and two key projects of the National Social Science Fund, two emergency projects of the National Natural Science Fund, one Ministry of Education in China Project of Humanities and Social Sciences, four emergency projects authorized by Ministries of Commerce, two projects of National Development Bank. He submitted dozens of high-quality policy suggestions, many of which are subject to the attention of top leadership in China.
Junjie Hong will talk about: The role of institutions in explaining OFDI from an emerging economy
Abstract: This paper examines the determinants of outward FDI from an emerging economy, emphasizing the role played by institutions. (1) We first test institutional theory, industrial organization economics and the resource-based view of the firm. The findings show that government support and the industrial structure of the home country of the investing firm play a crucial role in explaining outward FDI.(2) We then explain the mechanisms through which government impacts the internationalization of emerging-market enterprises, and find that the effect of government is contingent upon the level at which the firm is affiliated with government and the degree of state ownership. (3) We also explore the role played by government policies in promoting OFDI from an emerging economy. (4) We finally examine how institutional development influences innovation performance of internationalized emerging market enterprises.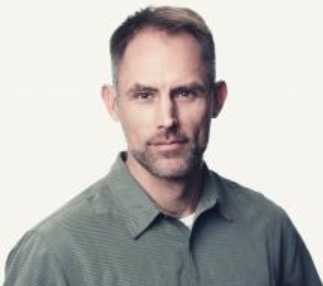 Peter Gammeltoft is Professor of International Business at the Department of International Economics and Management, Copenhagen Business School.
His research focuses on economic and technological change in emerging economies, particularly the globalization of innovation, with East Asia as the primary area specialization. His current research focuses on outward investments from emerging economies, especially strategic asset-seeking investments. Among his publication outlets are Asia-Pacific Journal of Management, Journal of International Management, International Journal of Technology Management, European Management Journal, and International Migration. He has carried out consultancies for the European Commission and the Danish Ministry of Foreign Affairs. He teaches subjects on emerging economies and international management and strategy. Before pursuing an academic career, he worked as a senior consultant with Accenture in organizational change and healthcare information systems.
Peter Gammeltoft will talk about:
Title: China's transforming economic engagement with Southeast Asia
Abstract: From antagonism during the Cold War, economic relationships between China and ASEAN-5 have transformed through a period of detente to ever closer ties today. The ASEAN-China Free Trade Area of 2010 was a decisive step in increased trade integration. More recently, two major institutional drivers of integration between China and ASEAN-5 have been particularly forceful: increasing economic regionalism as manifested in the Regional Comprehensive Economic Partnership, and the Chinese Belt and Road initiative along with its diplomatic and financial complements. Over the span of less than a decade, China's presence in ASEAN-5 has transformed from marginal to a major involvement in terms of trade, investment, construction projects, and lending. However, even though diplomatic ties appear ever more amicable, relations remain precarious and subject to risks. In this talk I will look at the status and evolution of Chinese economic engagement in Indonesia, Thailand and Malaysia.
– Panel Guidelines for presenters and chairs:
CGG Panel Guidelines and link to download scientific papers